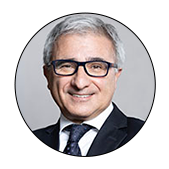 "We have embarked on an exciting journey that will allow us to become carbon neutral by 2050. The road ahead may well be long and present a great number of challenges, but we will not be deterred. We passionately believe that we can help build a better world for future generations. Our unreserved dedication and commitment to helping our planet, along with the unrelenting ambition, resources and talent that we have as a company ensure we have everything we need to succeed in achieving this goal."
Julio Rodríguez
Chief Executive Officer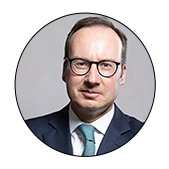 "Sustainability is at the heart of everything we do at Cementos Molins, it's a key concept that runs throughout all our policies and across all our business areas, working to embed a greener culture not only into all aspects of our business, but also into everyone who forms part of our company. It is our belief that the only way to move forward as a company and society is by raising environmental awareness and making everyone a part of the ecological transition."
Carlos Martínez
Director of Corporate Development and Sustainability
The company's stated mission
Our commitment to building a better environment and a greener world is reflected in all aspects of our business model, the basis of which is to develop sustainable and innovative materials for the construction sector. And with our sustainable development goals now fully defined, we are moving forward more assuredly than ever and making incredible progress. The measurable and quantifiable impact of our work on the well-being of our environment will be plain to see over the coming years.
Our 2030 Roadmap is focused on five key concepts that together will help us maximise our results across all our business areas and in all the countries where we operate. We have set objectives that span Health and Safety, Climate Change and Energy, Environment and Nature, Circular Economy and Corporate Social Responsibility, with each concept supported by a wide range of specific target-based initiatives.
How the objectives will be achieved
As well as continued hard work and determination, rolling out cutting-edge technology in our factories will also be key to achieving our objectives – enabling us to prioritise the use of alternative fuels and renewable energy, while fully integrating the circular economy into our business model. We are taking steps across our entire value chain to help us reach our goal of carbon neutrality. Producing cement more efficiently, making our concrete more sustainable, developing special mortar applications that can save energy and boost insulation, manufacturing precast concrete – which optimises production and enhances structures with a reduced environmental impact – and recycling materials are just some of the measures we are actively putting in place.  This strategy will ensure that together we will have made great progress by 2030 and will be one step closer to achieving our goal of producing carbon-neutral concrete by 2050.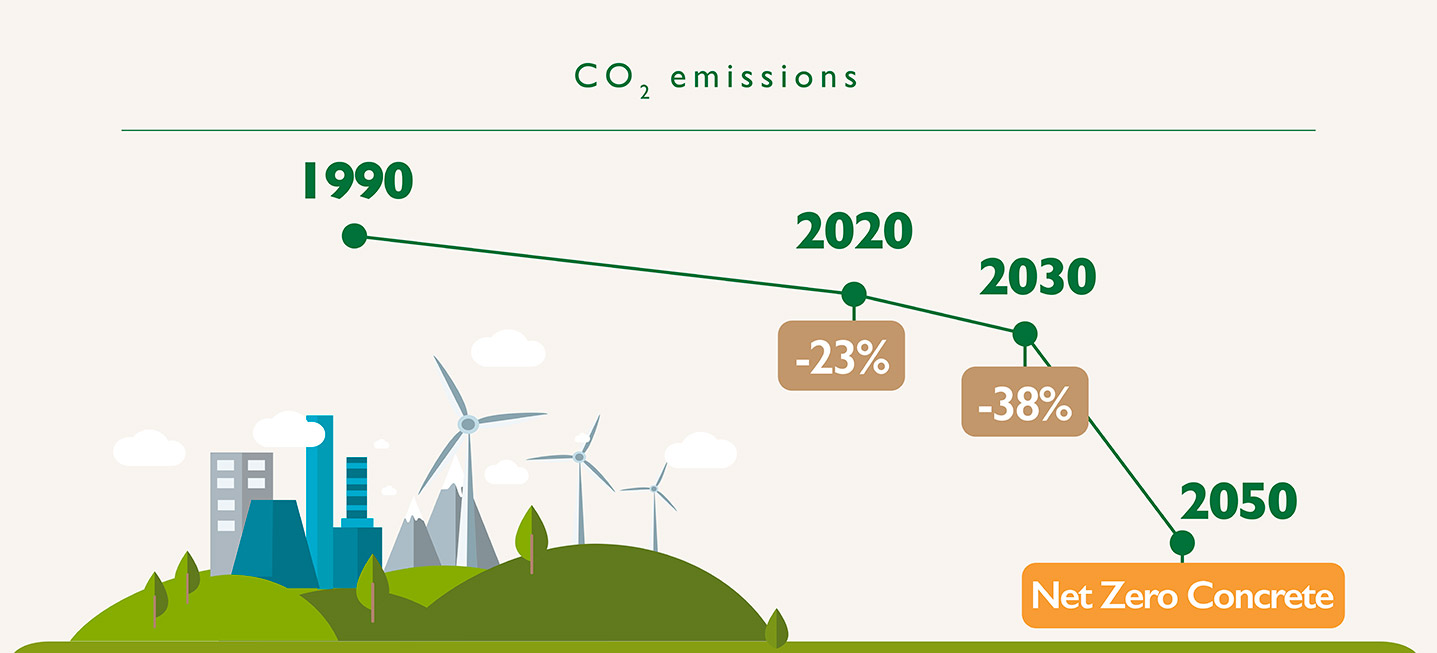 OUR PILLARS
OF SUSTAINABILITY